Rusiko Khardzeishvili used to live in a small village near Kutaisi with a daughter and a son. Then a fire completely destroyed their house. Her son found refuge with a kind family. Khardzeishvili and her daughter moved to the Kutaisi Elderly Shelter, but couldn't stay there because the daughter was 32 years old. Khardzeishvili moved into the community house with her daughter two years ago. The house has a small inner courtyard. Khardzeishvili is serving as a guide and shows a small plot of land where she plants herbs, pumpkins, tomatos and cucumbers. Khardzeishvili's day begins with the feeding of her hens. I take care of 24 hens," she says. "I feed them every day. Hens are my property. I decide how to use the eggs. I slaughtered chickens for New Year's and Christmas occasions, cooked some meals for me and my daughter, and gave some to our neighbors." Khardzeishvili wishes the Kutaisi Elderly Shelter director would let her and her daughter live there together again so she would be closer to her other relatives.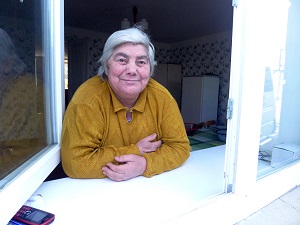 Temur Zedginidze, 35, developed cerebral palsy at the age of three, which led to muscle atrophy in his lower extremities. His parents took Zedginidze to Moscow for treatment four times, but in vain. "….Eehhh…. I was very successful at school. I always used to get high grades. Although I couldn't continue my studies because of lack of finances, I know everything, but I'm not able to walk," says Zedginidze in his broken Russian language. Zedginidze loves playing chess. He is a heavy smoker. He thinks having money is not the most important thing, but being healthy.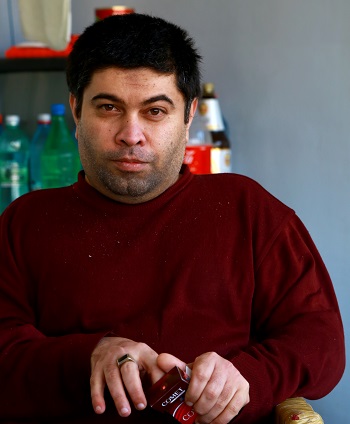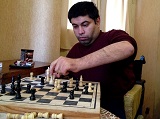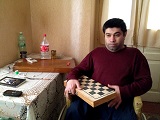 Natia Berdzenishvili is 33 years old. When she turned 18, she had to leave the Senaki shelter. She moved to another shelter in Terjola, where she met her husband, 51-year-old Gocha Abuashvili. Nowadays they live together at the Hand in Hand community-based home for people with disabilities in Gurjaani. Berdzenishvili and Abuashvili have two children, 6-year-old Mariam and 1-year-old Nikoloz. Berdzenishvili said the children have been placed for now in foster care with very good families. Berdzenishvili does not lose hope that someday they can all live together. "A mother's heart gets bitter," she says. "I have such experience, I grew up without a mother and I know how bitter it is. But I have faith in God. I often go to the church. I believe God will help me."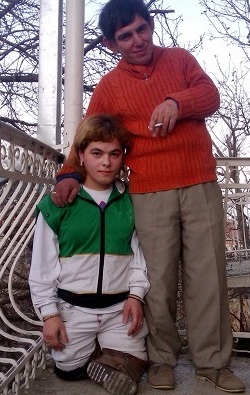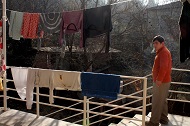 Vladimir Kapeika, 65, talks about cleaning all the time. He introduces and talks about himself in third person. His motions tell everything: one can easily understand his likes and dislikes. He loves singing. He wishes to find a job. "I often cry, because I get angry when I don't have a job," he said. "When I'm working, it makes me feel better. It isn't good to lie down all the time. Now I want to find a job."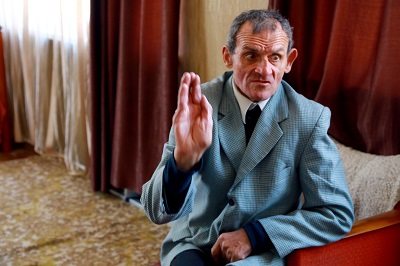 Bitaeva's story, like many of the other residents, begins with being abandoned by her mother. According to the program director, Bitaeva had a twin sister who died very young. Bitaeva was raised in a shelter where nobody played with her. The feeling of isolation was so depressing, she even tried to kill herself once with a chlorinated bottle of glass, but an assistant in the orphanage rescued her. The lack of interaction and warm relationship with people during those years reflects on her attitude towards people now. She calls everyone her friend, jokes and smiles all the time. Bitaeva is very good at handicrafts. She knits socks, embroiders handkerchiefs, and makes different accessories like bracelets, hairpins and earrings. Bitaeva cannot distinguish colors, but there are no color mismatches in her handmade jewelry. She obviously loves to do this most of all. She is 42 years old. She wants to quit smoking but can't. She is afraid of thunder. She wants to become slim and very rich. She wants to be involved in social life; she has her own account on Facebook.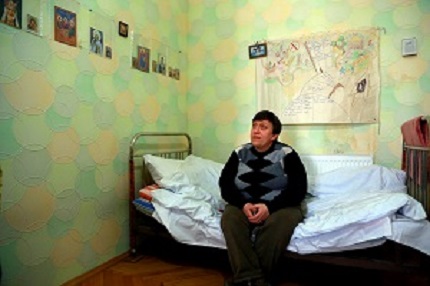 Omar Khukhua, 34, has lived in this house since it opened. He has no family and for most of his life lived in an institution in Dusheti. "I like living here," he said. "I have everything. I have chickens. I feel much better here than in Dusheti." Khukua's day begins early in the morning. "I rearrange my bed, and wash my face," he says. This house has a workshop where residents learn how to work with wood. Khukua wants to learn all about this profession. "I must work more and more," he said. "If I do things well, they can be sold, and I will receive the money myself."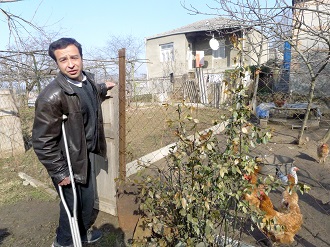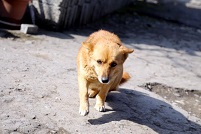 Judge orders a Chalk Circle to be drawn. He places the child in the middle and orders the two women to pull, saying that whichever woman can pull the child out of the circle will get him. The Governor's wife pulls whereas Grusha lets go. Judge gives the child to Grusha and orders other woman to leave. The Caucasian Chalk Circle by Brecht *** Irina Mikadze, 40, and Konstantin Abazid, 34, met each other at a Kutaisi institution for disabled people. They are both mentally disabled. They silently fell in love with each other, but they say they couldn't show their feelings until they moved into a family-type community center in Gurjaani run by the non-government organization "Hand in Hand." Here their love flourished in parallel with their independence. Before Mikadze moved into the Kutaisi institution, she lived with her family in Senaki until she lost both her parents. Abazid doesn't remember his family at all. Before he moved to the Kutaisi institution, he lived in the State Child Care institution in Kaspi. They moved to Gurjaani in 2011. On April 1, 2012 Mikadze finally told Abazid about her feelings, and he accepted them. Nearly two years later, on January 6, 2014, their baby girl Mariam was born. She is named after Maria and Maya, two Gurjaani community house managers. The couple's relationship is supported neither by the government nor the church. According to the Civil Code of Georgia, people who have the status of mental incompetence are not only unable to get married, but their rights to make civil consents and agreements (to purchase property, to sell something, etc.) are also restricted. The executive director for the Georgian Association for Psychosocial Aid "Ndoba", Nana Agapishvili, says not every person with disabilities is incompetent. These status decisions are made by a court based on a recommendation from a committee that can include psychiatric doctors from a hospital or outpatient clinic and family members. If a person is ruled incompetent, all decisions are made for the patient by a guardian. The current Civil Code has no provisions for the degree of incompetence. "Due to the existing law, the rights of people with disabilities in many cases are violated," Agapishvili says. "I know that action has been brought to the Constitutional Court of Georgia in order to amend the Civil Code, but the hearings have been postponed several times." Amiran Dateshidze, the head of the social programs and issues division in the Social Protection Department at the Ministry of Labour, Health and Social Affairs, says legally incompetent people cannot take responsibility for their actions. "As I understand it, this law is now being discussed at the Constitutional Court," Dateshidze said. Father David, a priest at Qashueti Church in Tbilisi, says priests cannot decide such disputed issues by themselves, and that they must be decided by the Eparchy. "Mentally disabled persons are like teenagers who cannot act independently," he said. "That's why the Eparchy must make decisions." According to the "Law on Adoption Foster Care" and order #52 from the minister of Labor, Health and Social Affairs, the couple can't keep Mariam themselves. Hand in Hand is supporting the couple's attempts to raise their child. One of their workers is Mariam's custodial parent, which allows Mariam to stay with her natural parents for now. Hand in Hand public relations manager Dato Nadiradze says the organization has not applied to the court because they are currently negotiating with the Ministry of Health to stop the process of automatically taking such children from their families. Hand in Hand is preparing suggestions for changing the regulations. "The court cannot help us in this case," he said. "The law has to be changed." For now, such children must be adopted or placed in foster care. The ministry is working to change regulations in order to protect the rights of Persons With Disabilities (PWD) in accordance with the UN Convention on the Rights of Persons with Disabilities (UNCRPD), which Georgia has signed. "But the ministry took into consideration that UNCRPD already is ratified, and allowed the parents to keep the child with them, if this does not contradict the best interest of the child." The director of the NGO Parent's Bridge, Teona Kachoishvili, says many people with mental disabilities can give birth to completely healthy children. She says social workers, neighbors and others must help this family. "I'm very happy for Mariam," Kachoishvili says. "I believe that with adequate support, people who themselves have mental disabilities can be quite warm, caring parents, and their right to have a family cannot be taken away." Agapishvili says Hand in Hand and social service agencies are obliged to take care of Mariam. The couple has another problem. Because they are legally incompetent, they aren't allowed to directly receive and spend their monthly pensions of 100 lari apiece. Social workers decide when money should be spent for health care problems and other needs. Hand in Hand is also trying to change this regulation. The organization is helping the couple learn basic math, writing and reading, and also some basic craft workshop skills. The goal is for them to be able someday to manage their money, rent a house of their own, and raise their daughter. Nadiradze says there won't be a commission hearing to change the couple's legal status. "We must win a court case that will allow them to get their pensions," Nadiradze said. Kachoishvili says the issue of rights for people with mental disabilities in Georgia is personally painful. She has a 24-year-old daughter with mental disabilities, and says that in the 21st Century "it is unacceptable to divide people into capable and incapable." She points out that Article 12 of the UN Convention on the Rights of Persons with Disabilities -- "Equality before the law" -- calls for the same rights for all people despite any categories of "disability." At present, Mikadze takes care of Mariam while Abazid works in a craft-making shop and in the orchard. He also helps residents who are unable to walk get from their house to the nearby hospital clinic. His dream is to do good deeds and make people happier. His wife's dream is for Mariam to lead a happy life. Both parents have the same dream about Mariam's future occupation. "We want her to be a lawyer, and to protect other people's rights," says Abazid, as Mikadze smiles in agreement.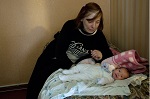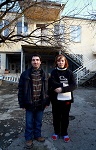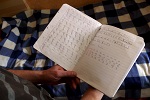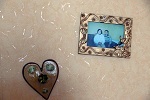 Dimitri Burjanadze, 26, is a person with a disability who has been living in this house for almost three months. Burjanadze lives in a small, clean room, which he shares with his old friend Temur Zedginidze. Weak sunlight comes through a window covered with curtains. On the left of the entrance is a small table with a computer on it, which Burjanadze says is a gift from the ex-president Mikheil Saakashvili. Above the computer a toy panda is hanging, a gift for his birthday. "He has a girlfriend. She lives far from here, and they often speak by phone," says Marina, a house assistant. "His mood depends on her. He hopes to have a family and children." In spite of the distance he is still keeping in touch with his friends. He knows enough about computers to write programs. He is fond of classic music and adores Beethoven. On his shelves there are lots of books: the Bible and detective stories are his favorites. Burjanadze loves drinking coffee and smoking. The ashtray is full of cigarette buts. He used to smoke two boxes of cigarettes a day. He loves to drink cognac with his friend. Burjanadze is a good chess player. He says he loves playing because it demands thinking through the complicated combinations. Burjanadze says he originally comes from Rustavi, but has no parents and remembers nothing about his relatives. His only family is here with these people. Burjanadze wasn't able to attend school, but he thinks it isn't necessary to go somewhere regularly to learn useful things. "Life is a teacher itself," he says.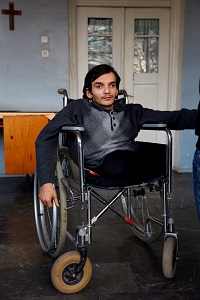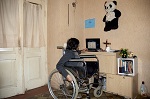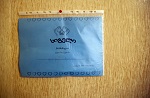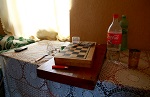 In the middle of winter, on February 12, we students from the Caucasus School of Journalism and Media Management at the Georgian Institute of Public Affairs visited community houses in Gurjaani run by the NGO Hand in Hand. The 14 residents hosted us and treated us as precious guests. The day passed by in a flash. We came back to Tbilisi full of impressions. Here are short stories about our wonderful hosts.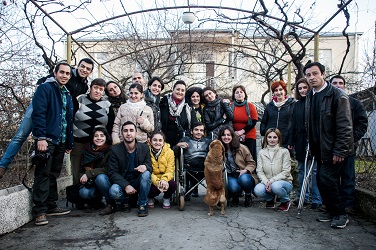 Journalists:
Giorgi Parkosadze
Hasmik Hripsimeh Hayrapetyan
Gunel H. Safarova
Tamta Tvalavadze
Teona Goderdzishvili
Lala Aliyeva
Tiko Gadelia
Sona Simonyan
Nezaket Zeynalli
Ara Harutyunyan
Karen Tovmasyan
Anushiki Avetyani
Tika Kereselidze
Nata Bitsadze
Bayram Isgandarov
Curly Ahmedova
Tatia Kukhalashvili
Lilit Kochinyan

Developers:
Tamuna Kapanadze
Shota Ioramashvili

Curators:
Tiko Tsomaia
Dave Bloss